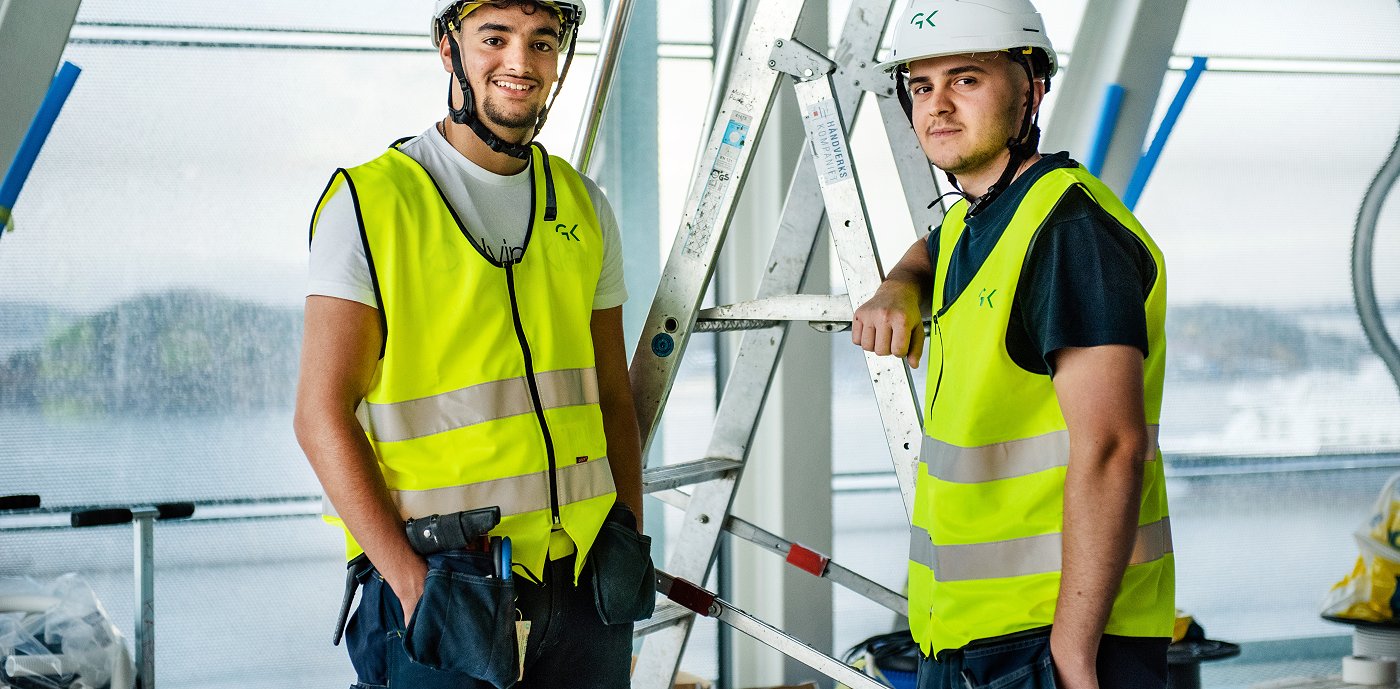 GK is one of Scandinavia's leading end-to-end technical contractor and service partner.
With around 3,000 employees and close to 100 offices in Norway, Sweden and Denmark, we deliver smart and sustainable solutions for HVAC (heating, ventilation and cooling), building automation, electrical installations and plumbing. We supply and deliver project design, installation, service and maintenance of technical systems in all commercial buildings. Our projects comprise of large, complex engineering- and installation projects, such as hospitals, museums, theatres, hotels, data centers, airports, large office buildings and more.
Our mission is to build sustainable societies for generations to come.
GK was established in 1964 and is owned by the Karlsen family.
Contact information
Group head office:

GK Gruppen AS / GK Norge AS

Address:
Pb. 70 Bryn
N-0611 OSLO
Norway

Tel. +47 22 97 47 00
Email: post@gk.no

Visiting address:
Ryenstubben 12
0679 Oslo
Norway

Head office Sweden:

Gunnar Karlsen Sverige AB

Solna Strandväg 21
171 54 Solna
Sweden

Tel. +46 (0)20-63 10 00
Email: post@gk.se

Visiting address:
Solna Strandväg 21
171 54 Solna
Sweden

Head office Denmark:

GK Danmark A/S

Address:
Ørbækvej 268 C
5220 Odense SØ
Denmark

Tel. +45 6614 2412
Email: post@gk.dk

Visting address:
Ørbækvej 268 C
5220 Odense SØ
Denmark
GK is a responsible company with high ethical standards and respect for everything that is affected by our business. We strive to facilitate openness and value those who blow the whistle if they are observing or experiencing something that is not in line with our values ​​and ethical guidelines.